We've all done it... In the midst of our sleepy mornings, we accidentally hit snooze on our alarms 🤦 🤦‍♂️
The stress of a crazy morning is like no other, but don't let all the madness of waking up late ruin your entire day!
Here are some great get-ready dress up sharing for you when you oversleep!
UNCOATED Balanced Pants: EXTREME COMFY # Pants that won't fail!
Sold out 1pcs every 39 seconds🔥
You don't need too many fancy accessories for a good dress-up!
Keep it simple and clean is always the key.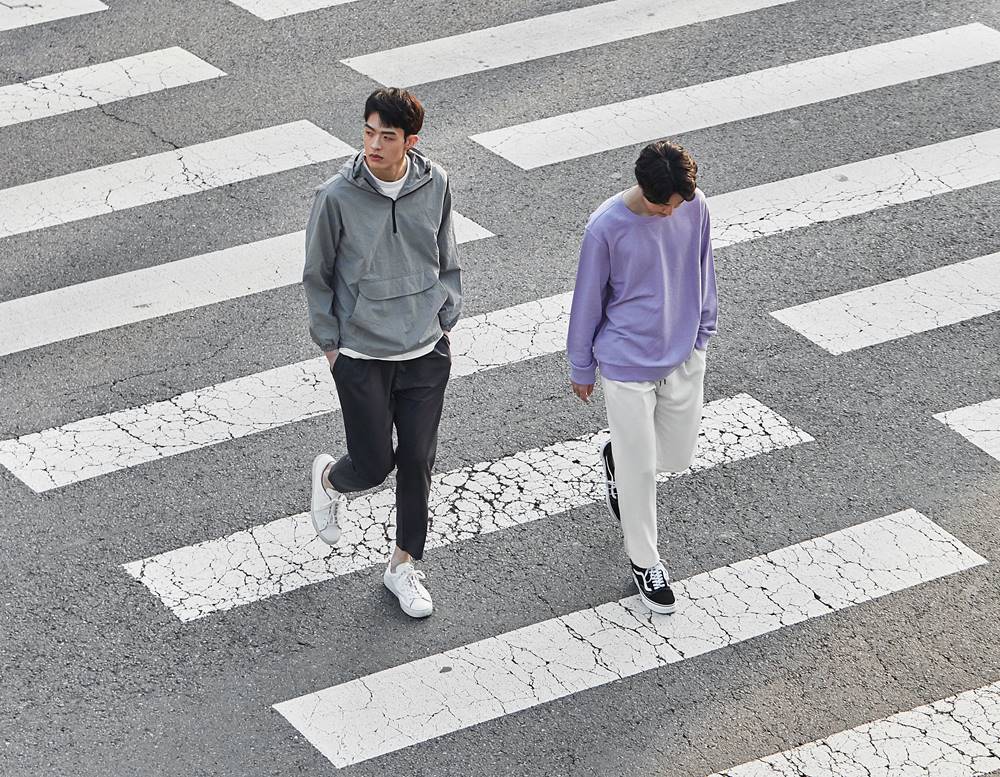 ALL YOUR NEED FOR YOUR DAILY DRESS UP GAME #UNCOATED Balanced Pants: EXTREME COMFY ⚡️⚡️
With it, you don't have to worry about what to wear anymore!
-
6 colors /  Stylish / Easy Matching / Flexible and Comfortable
Let's take a look at how to match with #UNCOATED Balanced Pants▼

Simple black and white collocation, casual and casual boyfriend style
White T with khaki pants, the style that suits almost everyone!
Strong personality with a sense of fashion, a full black combination never goes wrong!
The combination of blue and white with beige embellishment is so so eye-catching! 😍
Beige jacket and charcoal pants, style it up!!😎😎
Casual half-formal wear, black, gray, and white, simple but full of personal sense!😻
The multi-layered Korean style is suitable for colder weather!👌🏻👌🏻
Purple university T paired with kale khaki pants, bring out the contrast color trend! Young and Trendy 🙆🏻‍♂️🙆🏻‍♂️
White jacket with a darker color pants = a combination that will never fail !🕺🏻🕺🏻
Casual shirt with kale khaki pants + hat for embellishment! Oh boy, You nailed it!👏🏼 🙌🏼👏🏼 🙌🏼
Gray top with black pants! 🤫😎The tip is to wear black socks to extend the visual length of the leg
Yellow shirt with kale khaki pants, nothing is better huh!🤩🤩
Navy blue pants can be worn with a light green shirt. 😉 😌
Bring out a little bit of Japanese style and suitable for daily wear!
Well, you know what! This pants is perfect for girls too~
wear it with your partner for a lovely couple look that is stylish yet comfortable♡
The reason for being able to go out quickly also includes some unique features!

These trousers will not produce wrinkles and prevent static electricity, so you can wear them as soon as you take them out from your wardrobe , without the need to iron them!🤙🤙
Quick-drying and breathable, there's no denying how great a pair of uncoated balanced pants can be in hot weather!
Balanced Pants: EXTREME COMFY
If you are looking for extreme comfy pants with a perfect fit. Balanced Pants is what you will need with casual or sporty outfit.
Check out for more➤