With the improvement of the epidemic situation, people are getting out a lot more and traveling! (◉ω◉)

Especially during weekends, no matter whether you get out early or not, there are people anywhere and restaurants are all full if you didn't reserve it ahead.

Even so, there are still a lot of people going out, and the time spent on the road has been extended a lot MORE than before. (🥴)

As the traffic jam time is more than half or one hour, the time we spend in the car is getting longer and longer!! 😭😱

Since we spend more time in the car, don't we need a more comfortable environment and relaxing space?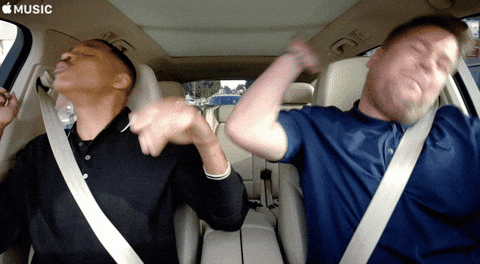 In addition to having adequate food and drink in the car during long-distance journeys, how to make the interior of the car more comfortable.

Snacks, music, pillows, what else!?

Some people may prepare a lumbar pillow in the car to relieve the back pain of long-distance driving.

Or prepare some upbeat songs to keep your spirits high, and to stay awake on the road.

(But if you still feel sleepy, it is better to go to the rest area or pull over to take a break at the right time!)

In fact, there is another very necessary thing that everyone has forgotten. The smell in the car is actually very important!! (✪ω✪)

The aroma can not only improve the atmosphere in the car but also make people relax~
I recommend to everyone a car diffuser with a good-looking design and a good smell, not too strong~
FLEXIN Car Diffuser
💥𝗜𝘀 𝘁𝗵𝗲𝗿𝗲 𝗮𝗻𝘆𝘁𝗵𝗶𝗻𝗴 𝘀𝗽𝗲𝗰𝗶𝗮𝗹 𝗮𝗯𝗼𝘂𝘁 𝗶𝘁?💥

FLEXIN's car spiral diffuser is designed like a music CD and can spiral it by hand. It adopts classic color matching with part of the metal texture. Stylish and full of quality when used in the car.

For the fragrance part, we use ceramic chips to emit fragrance. Unlike other brands that use essential oils or gels, the smell will be too strong and evaporate easily.
There are 3 colour cases to choose from:
➤White+Silver ➤Black+Silver ➤Black+Black
You can choose according to the style you want to create~
In addition to the exquisite design of the container of the diffuser! There are in total 4 flavors to choose from (→ܫ←)

Ceramic fragrance tablets are replaceable, and each piece of fragrance can last for 30-45 days (may vary depending on the conditions of use)


The diffuser case does not rotate automatically, can spin it by hand if you need a stronger fragrance.

If you feel bored in the middle of the drive, you can spin it for some fun (〃∀〃)
Why not give it a try!【SHOP NOW】
Shop for refill fragrances 【SHOP NOW】