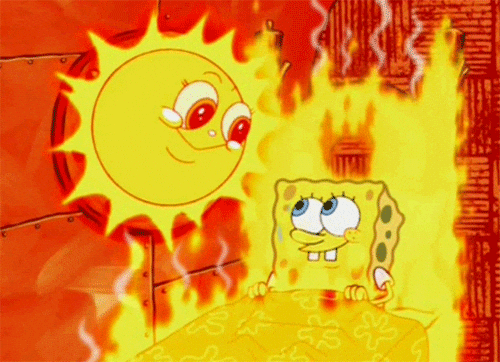 via GIPHY
The weather has been really hot lately!☀️☀️☀️

I find myself constantly feeling super hot which really effect my daily mood. It's not just about wearing short and sleeves anymore; the buzzword "cooling" has become a top priority when shopping for clothes.❄️ ☃️ We all want that refreshing, cooling, don't we?

But here's the thing: it's not just our outerwear that needs to provide a cooling effect. Even our underwear should be crafted from materials that offer that much-needed coolness!💯

After all, who wants to endure a situation where the outside fabric feels breathable, but the inside ends up being sticky and uncomfortable? That's definitely a no-go!
😎

We've taken comfort and coolness to a whole new level. Let's dive into what makes this underwear a ❗️must-have❗️ for any active individual.
NEW!!
Drawers LOW RISE Frosty Ver.2


Drawers LOW RISE Frosty (mesh material)


First off, we've incorporated the latest aqua-x fabric, renowned for its exceptional cooling properties. Say goodbye to uncomfortable heat that lasts all day long. We've also introduced AEROCOOL ultra-fine mesh fabric🧊, ensuring optimal breathability and unrivaled comfort even during the most intense sessions. 
 To tackle the annoyance of roll-ups, we've added anti-roll leg bands that stay in place, allowing you to focus on your movements without any distractions. Additionally, our underwear boasts impressive anti-bacterial and odor-resistant qualities, ensuring a clean and fresh experience every time you wear them.❌👾
𝗨𝗻𝗰𝗼𝗮𝘁𝗲𝗱 𝟮𝟰𝟳 Underwear is ideal not only for your everyday activities but also for low to moderate-intensity exercises such as walking, jogging, cycling, and PT sessions. You'll have the freedom to move without feeling weighed down by heavy, uncomfortable underwear.
We offer a range of four simple colors to suit your preferences: BLACK, BLUE, GREY, and CHARCOAL. 🙌
For extra breathability -> Drawers LOW RISE Frosty (mesh material)
For more color picks -> Drawers LOW RISE Frosty Ver.2
This summer, elevate your comfort levels with our Underwear. Trust us, once you experience the coolness and support they provide. Get ready to take your performance and overall comfort to new heights! (' v`)